Untitled
Subscribe to posts
Now the waiting has begun … Advent begins today! The December Newsletter is now available at the link below:
It can also be found under the 'News & Links' section of this website.
Friday, December 13th is Popcorn Day! 
$2.00 / bag
7 Amazing Flavours (Cheese, Dill Pickle, Salt & Vinegar, Butter, Kaboom, Sour Cream and Onion, Sweet and Salty)
Support Our Local Community Centre   
Thank you!
Corpus Christi Christmas Concert 
 Wednesday, December 18th @ 10 a.m.
SAVE THE DATE:
Our Corpus Christi Christmas Concert will take place on Wednesday, December 18th at 10 a.m.  in the school gymnasium.
All students from JK-6 will be participating!
Important Details:  Concert starts promptly at 10:00 a.m. Parents are welcome to arrive anytime after 9:15 a.m.. 
There will be a spot at the front of the gym for parents to take pictures as their child performs and then they will need to return to their chairs in the gym. 
Due to limited capacity in the gym, it should only be immediate family attending the concert. Students MUST be signed out if they are leaving early.
If there is a snow day then the rescheduled day will be Thursday, December 19th at 10:00 a.m..
Reminder for the
Corpus Christi Community Pot Luck 
November 21, 5:30-7:30
Please join us for a night of food and fun!!
Meet your children's friends and family and chat with Parent Council
Everyone, please bring a nut free dish to share -  let us know what you will be bringing HERE
We still need a few volunteers to run this event. Sign up to Volunteer HERE
Grade 6 will be fundraising for Graduation -  bring your loonies and toonies for their bake sale 
Council will be selling drinks for $1 and running a cake auction
RSVP to corpusparents@gmail.com or simply sign up with the link above
Our Remembrance Day service will take place on Monday, November 11th at 10:30 a.m. in the gym.  All students from JK-6 will be in attendance for the service. Everyone is welcome to attend.  If there are any parents/guardians or family that are military personnel and would like to participate, you are welcome to arrive dressed in uniform on that day.  We'd also like to invite students who are in cadets, girl guides or scouts to come dressed in their uniforms. After the main ceremony, a speaker from the Forces will do a short presentation and question/answer session for the Grades 3-6. 
 Lest we forget the sacrifices of our Canadian peacekeepers and soldiers.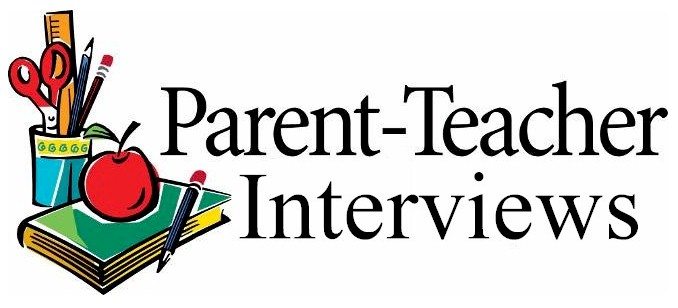 Corpus Christi Parent-Teacher Interview Evening - Thursday, November 14th
  Please note that bookings are closed.
It's Monster Mash Dance time again! We will have a DJ and decorations in the gym all day and all students will have a chance to come down and dance with their classmates. Parents are welcome to join their children for dancing - please sign in at the office first.
Fun costumes are welcome; we ask that students leave masks and weapons (even fake ones) at home. Please remember that some of our students are new to Hallowe'en and its customs. What we are accustomed to, others can find frightening. Kindly choose costumes which are culturally sensitive to the staff, students, and families of Corpus Christi.
Students - don't forget to return your Monster Mash envelopes to the office.
Thank you and we hope to see you at Monster Mash!
-Corpus Christi Parent Council
Monster Mash Schedule
October 31st, 2019.
We want to hear your voice!  Please take a moment to read and fill out a quick form.  (link below)
GLOBAL COMPETENCY OF 'CRITICAL THINKING'
This year the Global Competency (one of the 6 C's) that we're focusing on at Corpus Christi is CRITICAL THINKING.  At 'Meet the Educator' evening, a short video was shared about Critical Thinking in the OCSB.  
We'd LOVE to hear YOUR ideas around CRITICAL THINKING!  
What does Critical Thinking: look like? Sound like? Feel like?
These are the questions that staff and students are going to be asking themselves and unpacking as we go deeper into CRITICAL THINKING, this year at Corpus.  (But we certainly won't forget about last years' Global Competency of COLLABORATION!
We'd love some Parent / Community Voice!  Please take a few moments and fill out our Critical Thinking Google Form and share your thoughts and insight.  (anonymous, of course!)
CRITICAL THINKING - PARENT / COMMUNITY VOICE
#WeAreCorpusChristi
Thank you in advance,
Sheri Stashick & Corpus Christi Staff
Orange Shirt Day is observed each September 30th to honour Residential School Survivors, those who did not survive and their descendants.  It is an opportunity for schools and communities to come together in the spirit of reconciliation and hope.
The origin of Orange Shirt Day is based on Phyllis Webstad's story of having her new orange shirt that her grandmother bought her taken away on her first day at Residential School.  It was replaced by the school uniform.
She never saw her shiny orange shirt again.
Her experience of having her orange shirt taken has become symbolic of all that was taken from Indigenous peoples as a result of Indian Residential Schools and the reason we wear orange on September 30.
Staff and students will wear ORANGE on Monday.  Donations of change for the Wabano Centre to help Ottawa's Indigenous Community would be appreciated.
Have a wonderful weekend!
Sheri Stashick and the Corpus Christi Staff