Untitled
Subscribe to posts
The End-of-Year BBQ is June 14th.
We will be looking for parents and alumni to help out with food service, games, set-up and clean up.
Anyone who would like to organize a game or activity such as face painting should contact us at:
Please click the link below to sign up to be of assistance.  
June 14th BBQ Volunteer Sign-Up
Wednesday, May 29th 5-6pm
Dear Families,
It is with pleasure that we invite you and your child to our "Welcome to Kindergarten" evening on Wednesday, May 29th, 2019.  This event has been established to help begin each child's successful transition into Kindergarten.
We will gather in the school gym for prayer and introductions.  You will then be able to travel to the kindergarten classes for hands-on centres.  Each child will receive a "Welcome to Kindergarten" activity bag and meet some of the wonderful people that will make up their school community in the Fall.
Please ensure that you RSVP to this event with our school's Office Administrator, Kylie Mahoney, at 613-232-9743 or to our Corpus Christi email account: (corpus.christi@ocsb.ca).
We look forward to seeing you on May 29th!
Yours in Catholic Education,
Sheri Stashick (Principal) and the Corpus Christi Kindergarten Educators
Freezie Day will be held on Wednesday, May 29th
$1.00 for a whole
    .00 for a half
All proceeds going to CHEO!
Another CCH Student Initiative!
Week at a Glance
Monday, May 6th
Rooted in Prayer  / Enracinés dans la prière
Book Fair 8am-4pm (Learning Commons)
Liturgy (gym) - 9:30 a.m.
Tuesday, May 7th
Living in Community  / Vivre au coeur de la communauté
Muffin Breakfast 8am-9am
Book Fair 8am-4pm (Learning Commons)
Humane Society Presentations - Primary Classes (am)
'Caring For Others' - Junior Playday (pm)
Wednesday, May 8th
Doing Justice and Creating Hope  / Semer la justice et inspirer l'espérance
'Toonies for Change' (am) - bring in toonies to support
Planting Seeds International (How far can we line up the toonies?)
Rosary Club @ lunch (Front Foyer)
Post-It Challenge (pm) for Arts Month
Thursday, May 9th
Journeying Together in Faith  / Cheminer ensemble dans la foi
Praying in Colour (am)
SEL Stations (pm)
Friday, May 10th
Sharing the Good News  / Partager la bonne nouvelle
Education Week Mass
(9:30 am at Blessed Sacrament)
KP Mother's Day Tea (11 am)
School-Wide SEL Movie
#WeAreCorpusChristi
#CathEdWeek
Annie Sauvé, a registered dental hygienist with Ottawa Public Health, will provide a dental screening using a tongue depressor on May 2, 2019*, for grades JK, SK, 2 and other children as necessary. If your child's grade is not selected, but you wish for the dental hygienist to see him/her, please advise the school. All children screened will bring home a report.  Follow-up school visits by the dental hygienist for individual children may be done. The screening helps identify children
with oral problems, dental needs and pain. Free dental care may be possible, if eligible. THE SCREENING DOES NOT REPLACE REGULAR DENTAL VISITS WITH YOUR FAMILY DENTIST.  
* Some date(s) may be subject to change
This dental screening is provided in accordance with the Ontario Public Health Standards from Ontario Ministry of Health and Long-Term Care. Personal and personal health information collected during the screenings will be used for the purposes of delivering, administering and managing screening services and for statistical purposes provided under Sections 5 and 7 of the Health Protection and Promotion Act (as amended) and the Ontario Public Health Standards (2018). Information may be used and shared among Ottawa Public Health authorized employees in the provision of dental screening services.  Questions concerning the dental screening, the collection and use of this information or if you want to have your child excluded, call the Supervisor of Dental Health Promotion, Ottawa Public Health, 400-1580 Merivale Rd., Ottawa, ON, tel.: 613-580-2424 ext 26376.
We value your voice and ask for your input as we continue to build positive school climates. We would like your feedback on your experiences in our school so that we can continue to improve on the services provided by our school. This information will help the Ottawa Catholic School Board and school teams support the Board commitments of Be Well, Be Community, and Be Innovative next fall.
Every two years the Ontario Ministry of Education requires that a School Climate Survey be completed by students, staff, and families in order to provide input on the environment in our school. In Catholic schools, our Catholic teaching on the dignity of the human person is the starting point for all issues of diversity.  Catholic schools strive to create an environment where all members of the school community feel safe, welcomed, included and valued.
The surveys are voluntary and anonymous. Any questions that a respondent is not comfortable answering may be skipped. Survey results will only be reported on as groups of students, staff, or parents.
Students: All students in Grades 4-12 will complete a survey at school. The student survey includes questions measuring safety, bullying, equity, inclusivity and student well-being. If you do not want your child to participate in this survey, please advise the school principal. If you would like to first view the student survey, you may contact the school and make an appointment to view a hard copy.
Staff: Our school staff will also complete a survey.
We want to hear from you
Parents and Guardians: We encourage you to take 10 minutes to complete our survey. You are welcome to complete a survey for each of your children. Please make sure you use the survey specific to their school.
Please note that this survey is available in the following languages:  Arabic, French, Simple Chinese, Spanish, Tagalog, Russian, Vietnamese, and Portuguese. On the first page of the survey, the choice of language appears as a drop down menu. Please select your language preference prior to proceeding with the survey.
---
Please click HERE to access the School Climate PARENT SURVEY
---
This parent survey link is also available on the homepage this website.
If you have any questions or would like more information, please contact the school. We look forward to hearing your feedback regarding our school's climate.
This survey will be available for completion until May 17th.
Sheri Stashick
Principal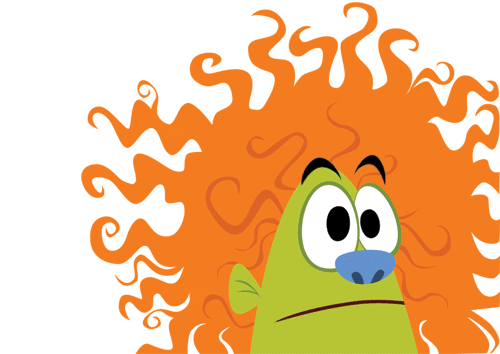 Get creative with your hair, Corpus Christi!
Don't forget your non-perishable food items, as well as your 'Change for Change'!
Helping others locally and globally during this Lenten Season!
#WeAreCorpusChristi